Chiropractor Ila Foster D.C.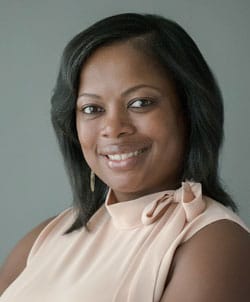 I am Dr. Ila and I look forward to meeting and learning more about you so I can help you achieve your health goals and provide you with the excellent care you deserve. I earned a Bachelor of Science in Biology from Alcorn State University (1998) in Lorman, MS. I received my Doctorate of Chiropractic from Life University (2002) in Marietta, GA. With over a decade of practice experience, I believe in delivering quality chiropractic care that is thorough and delivered with graceful hands. My main goal is for our team to help you achieve your optimal level of health while educating you on the importance of a healthy, balanced lifestyle. Over the years I have been fortunate to help thousands of patients achieve healthier lives. Patients have ranged from individuals with auto-immune diseases, pro athletes, newborns, seniors, to wellness patients. You may fall into one of those categories or you may not. One thing is for sure, the Graceful Hands team will do our best to help you reach your optimal level of health and if we cannot, we will refer you to someone that can. Once you achieve your optimal level of health, you will be able to enjoy your life to the fullest. I am a native of Marks, MS and love being a Southern girl from a small town. I would not trade growing up there for anything because it made me the person I am today. Once I received my Chiropractic degree, I spent a few wonderful years practicing in the Washington, D.C. area. I absolutely loved D.C. but after walking outside one morning to a negative nineteen degrees, I decided it was time for this Southern girl to head back to the "true" South. I officially became a Nashvillian on January 1, 2006 and immediately fell in love with the area. Nashville has embraced me as one of their own and providing services to my patients has been very fulfilling.
Angela Williams - Licensed Massage Therapist
I am Angela and my mission is to support individuals in achieving life balance through optimal health. I strongly believe massage therapy is a viable modality for enhancing overall health and well-being. I tailor each massage to meet your specific health needs while teaching you wellness from the standpoint of holistic living and nutritional wholeness. I am here to help you improve your quality of life.
I am a Licensed Massage Therapist who graduated from the Mind Body Institute. I have certifications in Humanics Bodywork (a method of deep tissue, trigger point, and structural integration) and Pain Relief Management. My massage technique specialties include Swedish (relaxation), Deep Tissue, Trigger Point Therapy, Prenatal, Myofascial Release, Sports, and Hot Stone.
Joi - Chiropractic Assistant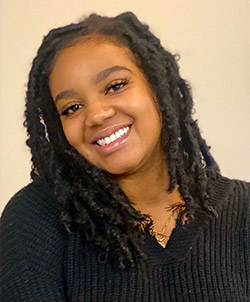 My name is Joi Holmes, I am a Nashville native, born and raised. I graduated in 2021 with a B.S. in Education, Health, Human Sciences from the University of Tennessee, Knoxville.
After a car accident three years ago, I knew there was a way for my body to heal and be pain-free without the use of medicine or shots. I started being a patient of Dr. Foster after the accident, and this is when I began to see how chiropractic care could be the key to reaching my full potential.
My goal is to do everything I can to help the Graceful Hands team assist you in enjoying a healthy and balanced lifestyle. I am the Chiropractic Assistant and I work to ensure that the clinic runs smoothly and efficiently at all times. In my free time I enjoy traveling, spending time with friends and family, and playing with my puppy, Luna.
Monday
9:00am - 1:00pm
3:00pm - 6:00pm
Tuesday
By Appointment Only
Wednesday
9:00am - 1:00pm
3:00pm - 6:00pm
Thursday
9:00am - 1:00pm
3:00pm - 6:00pm
Friday
By Appointment Only
Saturday
Closed
Sunday
Closed

Graceful Hands Chiropractic & Wellness Center
5505 Edmondson Pike #203
Nashville, TN 37211
(615) 678-8828